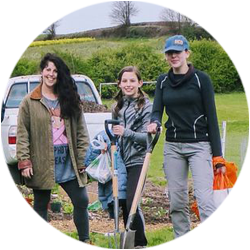 About Skeet
Skeet Hill House is a Jewish youth activity centre situated in 7 acres of land in Kent. Parts of the house are over 400 years old. It was previously the Dower House of neighbouring Lullingstone Castle.
Close to Orpington, Skeet is just 3 miles from Junction 4 (Swanley) of the M25. It was originally purchased for the Brady Boys' Club in 1943 by the Jewish Youth Fund as a place of respite from the doodle bugs and war-torn East End of London.
Skeet has been used by every generation of Jewish young people since opening over 70 years ago. It is now the only fully kosher residence for use by Jewish organisations for young people in the UK. Skeet is a true communal asset, catering for children and young people from across the total Jewish spectrum - from the most liberal to Charedi communities.
Skeet can be booked for most weekends and weekdays throughout the year including during the school holidays. Between 2,000 and 2,500 Jewish children from Jewish primary & secondary schools, synagogues, youth movements and youth clubs aged 6-18 visit each year.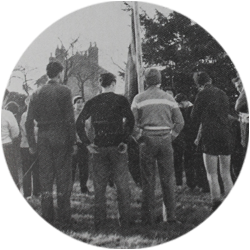 Facilities
The Grade II Listed house and outbuildings provide accommodation and facilities which include a campsite, a full sized football pitch, a five-a-side football pitch, an obstacle course, a barbecue area, a campfire site, an all weather tennis and netball/volleyball court and a heated indoor swimming pool. Inside there is a large games room and an art studio.
The sleeping accommodation is dormitory style, with 8 large bedrooms in the main house and a separate annexe designed to cater for the physically disabled.
We would love to hear from you if have pictures of your time at Skeet from the 1960's/ 70's/ 80's/90's please get in touch via our Facebook page https://www.facebook.com/skeethillhouse1/?fref=ts or email Sandra.skeet@hotmail.co.uk.
For more information and to make a booking please visit Skeet's website www.skeet.co.uk.