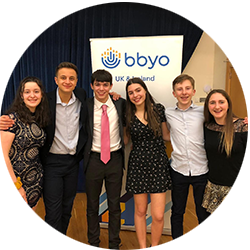 The Jewish Youth Fund and Grant Giving
The Jewish Youth Fund is the only national Jewish independent fund to which all Jewish youth organisations of any persuasion can apply for financial support.
Grants are allocated twice a year: in November and June. Grants range in size between £1,000 and £10,000. Applicants are required to complete an on-line application form and attach the most recent copy of their accounts to their submission.
In the event an organisation is successful in obtaining a grant, the grant will be paid electronically in advance of the start of the project or scheme.
In return applicants are expected to acknowledge the help of The Jewish Youth Fund on their website and literature and report back within the year how the funds were used and how well the project or scheme went, warts and all.
The Trustees prefer a short clear report. In the event that no report is received, it should be noted that no further assistance will be offered to the organisation.