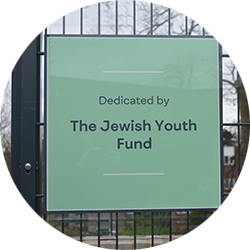 Steeped in History
The Jewish Youth Fund was established in 1937 to commemorate the Coronation of King George VI with the object of strengthening Anglo-Jewish youth work. It achieves this by making grants to Jewish youth organisations throughout Great Britain towards the cost of projects and equipment that will enhance the Jewish youth service and provide constructive leisure time activity for Jewish young people.
Until the early 1960's the resources of the Jewish Youth Fund were primarily used to purchase or build premises for Jewish youth work at the request of individual organisations. Low interest loans were made to the clubs, youth movements and organisations in return for the premises' freeholds.
As the Jewish community changed and moved to new areas, most of the original premises were sold and those sales proceeds now form the basis of the Jewish Youth Fund capital funds. Skeet Hill House is the sole remaining property.
The Jewish Youth Fund is the only national independent fund to which all Jewish youth organisations can apply for support.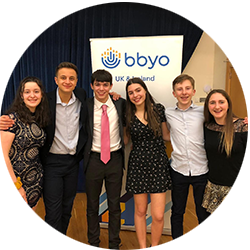 The Jewish Youth Fund and Grant Giving
The Jewish Youth Fund is the only national independent fund to which all Jewish youth organisations of any persuasion can apply for support.
Grants are allocated twice a year: in November and June. Grants range in size between £1,000 and £10,000. Applicants are required to complete an on-line application form and attach the most recent copy of their accounts to their submission.
In the event an organisation is successful in obtaining a grant, the grant will be paid electronically in advance of the start of the project or scheme.
In return applicants are expected to acknowledge the help of this organisation on their website and literature and report back within the year how the funds were used and how well the project or scheme went, warts and all.
The Trustees prefer a short clear report. In the event that no report is received, it should be noted that no further assistance will be offered to the organisation/
The Application Process
Step 1: Register as a User
Complete the pop up form with your and your Charities details.
Step 2: Complete the online application form
Click the start an application button in the member area to start your Charities grant application. Fill out the form. The form can be saved at all stages of this process.
Step 3: Submit the form
Please make sure all information entered is correct before submitting your application as you will not be able to amend it once submitted.
Step 4: We will review your application
Once received your grant application will be reviewed by our allocation panel at one of its twice yearly meetings. We will then let you know the outcome of your application as soon as we can.